ONLINE ONLY
10% OFF
Minimum $20
10% OFF PROMO CODE
Coupon10
Can not be combined with other offers.
Online Business hours:
Sunday:
12:00 PM - 09:00 PM

Monday:
11:00 AM - 10:00 PM

Tuesday:
11:00 AM - 10:00 PM

Wednesday:
11:00 AM - 10:00 PM

Thursday:
11:00 AM - 10:00 PM

Friday:
11:00 AM - 11:00 PM

Saturday:
11:00 AM - 11:00 PM

Fax.: 419-697-4212
Payment Method:VISA;MasterCard;Discover;Cash




---
Empire Restaurant
Thank you for visiting our restaurant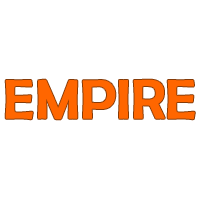 We provide delicious chinese food, it worth to try.
Our restaurant's menu has Appetizers, Noodles & Lo Mein, Fried Rice, Soup, Poultry, Pork, Beef, Seafood, Chop Suey, Chow Mein, Vegetable Or Bean Curd, Chef's Specialties, Mei Fun Or Chow Fun, Egg Foo Young, American Dishes, Dinner Combination Platter, Lite Meal, Lunch Combination Platter, Empire Party Tray, Favorite Combos, Side Order, Delicious food.
Add "Crab Rangoon 4" to your cart
Empire Restaurant
Menu

Order Online

Gallery

Map

Coupon

Order Online APP

Business Hours

Delivery Map

Links
You are searching for "Crab Rangoon 4"